Welcome to Corvisio OKR! In this guide we will talk about creating your first Objective.
1. After logging into your Corvisio account you will be taken to your OKR Dashboard. There you will be able to see an overview of your company's Objectives and your company's Vision & Mission Statements. To create a new Objective, click on the turquoise Add a new objective button.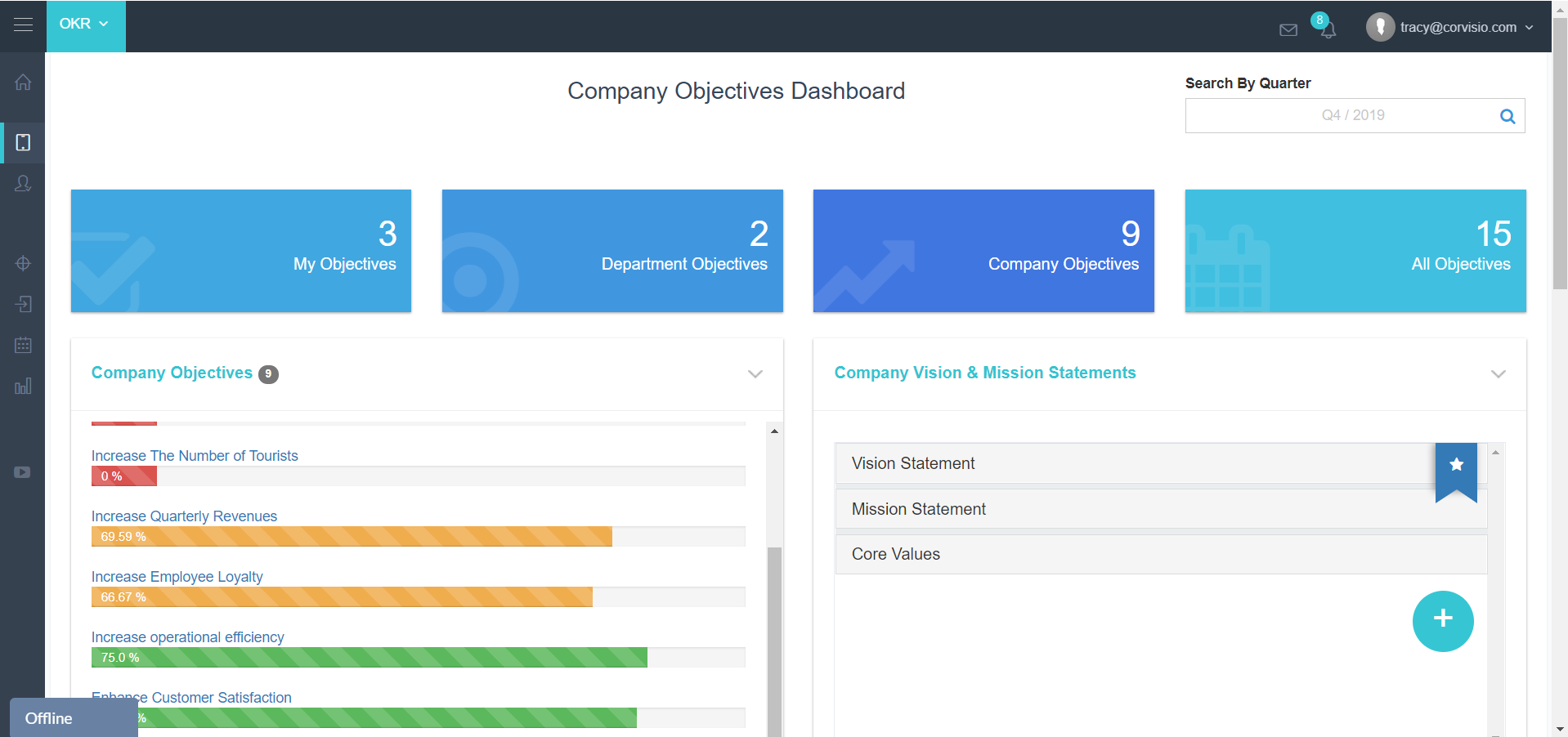 2. Create the name for your objective and add notes if desired. You can select Owner type to be either Company (for company-wide objectives), User (personal objectives) or Department. Select the time frame for your objective and whether you would like to align the new objective with any of the existing ones. Click on the turquoise Save button.
3. After the Objective is created you will be taken to the OKR Objective screen where you can see the Objective details and add new Key Results.
4. Congratulations! Your Objective has been created. Please note that in order for the Objective to appear in My Objectives tab, you must create at least one Key Result for it. You can click on + Add a New Key Result to create a new Key Result for the Objective or go to OKR Dashboard>All Objectives to be able to see and edit your new Objective.
If you have any questions or need any assistance, please contact our Support Team and we would be glad to assist you polska-ed.com!